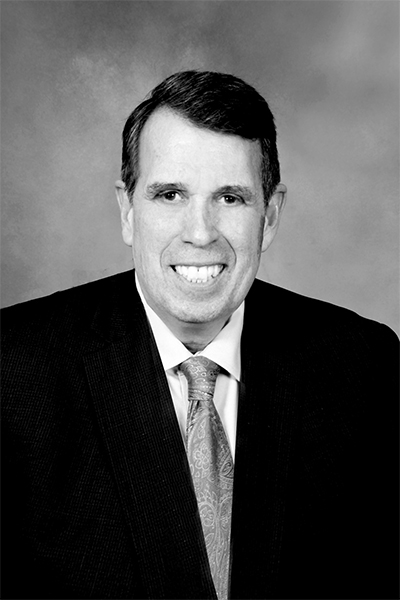 I am Here to Help YOU!
Are you confused by the long, complicated Social Security Disability claims process?
Has your original claim been denied, and you're not sure why?
Are you looking for an attorney who will give you their time and attention and not just delegate your needs out to someone else?
If you answered "yes" to any of these questions, then I am here for you.
My name is Jeffrey Appel, but you can call me Jeff.
You won't see me on any expensive TV commercials or billboards. I don't need those to represent you.
Working with me, you'll get real personal attention because you'll work directly with me, not a staff member or paralegal. I am truly on your team.


DECADES OF EXPERIENCE THAT BRINGS RESULTS
I come to the table with 40 years of practice as a Social Security Disability (SSD) attorney. That's more SSD experience than the majority of attorneys in the State of Michigan.
My law career began with Social Security, serving as a staff attorney for the Administrative Law Judges (ALJs) who decide SSD cases. I worked closely with the judges, which gave me a unique perspective, knowledge, and experience that I still draw from today to serve clients just like you.
With my career in private practice, SSD cases have always been my specialty alongside Worker's Compensation law and long-term disability claims. This means that when you're working with me, you're getting specialized knowledge and experience that gives me an edge over other attorneys in the field.
In fact, I win over 90% of my cases. This is highly unusual. Most common law firms win about 30% of their cases. These firms are focused on the number of cases they can churn out for a profit. But that's not what you'd get with me.


PERSONAL ATTENTION THAT MAKES A DIFFERENCE
With me, what you see is what you get—because you get me and only me on your team.
Unlike large law firms, where you'll often meet your attorney for the first time in the court room, I meet directly with you from the start.
I am committed to giving you immediate, personal attention. I will even help you fill out your SSD application to improve your chances of a successful claim from the very beginning.
From the SSD application to the hearing, I will be there for you every step of the way. I will help you fill out any additional paperwork you need for your claim and prepare detailed briefs for the judges prior to a hearing.
These briefs are laborious, but they are necessary for me to help you win your case; they are the foundation of why I win so often. I make it easy for the judge to say "yes" to you and your case.
And know, too, that you will only pay a fee to me if your claim is successful. To be completely transparent with you, the fee would be 25% of the back/accrued benefits with a maximum fee of $6,000. We can talk through all of this and more because I want to make sure that you get the attention you deserve.


DEDICATION THAT BENEFITS YOU AND YOUR CASE

Along with being your attorney, I am also deeply committed to the practice of law and my areas of specialization.
I hold a law degree from Emory University School of Law and a Bachelor of Arts in English from the Honors College at the University of Michigan. I am an active member and past president of the Federal Bar Association, Eastern District of Michigan Chapter and currently serve as a Trustee of the Federal Bar Association Charitable Foundation.
Additionally, I have served as the Chair of the Legal Committee for Michigan Parkinson's Foundation for the past 10 years. I have extensive experience handling Parkinson's cases and often receive referrals from neurologists all over Michigan, including from the University of Michigan's Parkinson's Treatment Clinic. I have lectured throughout Michigan on disability issues and to national audiences on both SSD and Parkinson's.
As you can see, I come to you not only with decades of experience, but also with the dedication of staying up-to-date on SSD and disability issues so that I can better serve clients like you.
Because, at the end of the day, I am here to help YOU every step of the way with your SSD claim. Let's get started—contact me today.